Looking for More
Dental Implant Patients?
Put Your Practice on the MAP…
---
Marketing Alliance Program:
---
Cosmetic Dental & Implant Doctors
Aligned for Marketing Success
---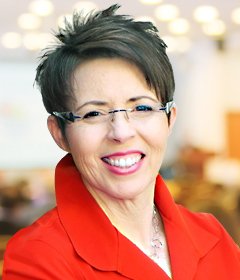 Hi, I'm Kathryn Dunn, and I have a complete marketing system that can help you generate a steady stream of new cosmetic dental or implant patients each and every month. You don't have to reinvent the wheel: This system has been tested and proven to work for hundreds of other practices, nationwide.
Imagine… having a well-traveled road map — a complete marketing plan, including already-successful promotional materials — that removes all the guesswork…all the false steps…and all the wasted advertising dollars out of growing your practice.
That's just what you get when you join K Dunn & Associates' Marketing Alliance Program (MAP)…
We, at K Dunn & Associates, are experts in marketing cosmetic dental services. We have been developing and testing marketing materials for professional practices since 1990, and our promotions and conversion strategies have been utilized by more than 750 practices, in all 50 states plus Canada.
It all started with our powerhouse seminar promotions, which filled up seminars for practices nationwide. From there, we've continued to develop many more successful programs that are part of our "Practice-Building System" and MAP membership.
MAP members have exclusive access to already-proven promotions, marketing systems and coaching, all for a low monthly fee. In effect, members share the cost of retaining an entire team of marketing experts — experienced consultants, talented copywriters, media planners and graphic designers.
To get your practice off to a quick start, we'll start with public seminars. To find out why, watch this video…
---
---
Let's schedule a FREE, 30-minute, phone consultation to discuss what your marketing plan would look like. Click the button to schedule, or call…
---